Welcome to CompTIA / RTP-AITP
CompTIA AITP RTP Chapter provides leadership, education, collaboration, networking, and professional development opportunities that nurture and empower the RTP Information Technology Professional Community.
Find out about our organization, mission, our methods, and the results of our decades of advocacy.
Ready to take the next step? You can become a member, contributor to our cause, and get engaged with an amazing community.
Click here to join CompTIA RTP-AITP or start by signing up for our mailing list.
Next Event: "The Great Cloud Debate"
Meeting sponsored by: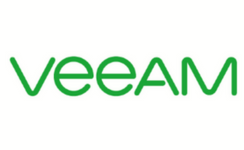 Summary:
Public, Private, or Hybrid? On-premesis or off? SaaS, IaaS, or Paas? Self-managed or contract? There are a variety of options and business challenges to evaluate before making decisions on cloud strategy and implementation.
Join us for our monthly meeting in September discussing various cloud based solutions. Instead of our normal panel discussion, we are mixing things up a bit with a feisty debate between industry experts and evangelists with different views and perspectives. Expect crowd participation and maybe a few storm clouds!
Where:
The Frontier
800 Park Offices Dr
Research Triangle, NC 27709
Upcomming Events:
Oct 11: Making Data Actionable
Nov 14: TBA
Dec 12: 2019 Holiday Party